847 Running Company
Come for the gear, stay for the company. Support your small and local running store!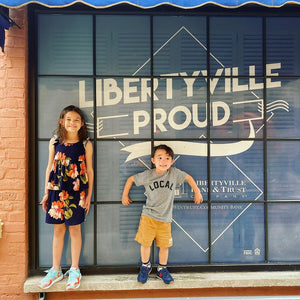 Shop Local, Small and Family Owned
Shopping 847 Running Company means supporting a Libertyville hyper-local family. 
Learn More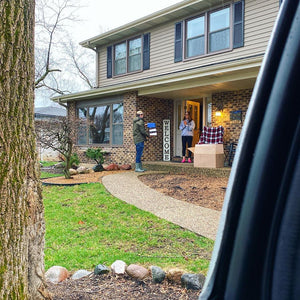 Run Social
Follow us on social media for updates, new gear and quarentine shennanigans. 
Glimpse of 847
They are knowledgeable, helpful and very personable. They have people's best interest in mind and are not pushy about a specific shoe or brand. Great atmosphere and vibes in the store. Love it!

Stacy T.
Just got fitted for new Sauconys and Brooks. Nicole + Kal are the warmest owners and SO supportive of the community. Helped me navigate a foot issue and made sure I'm in the best shoes to keep me from getting re-injured! 🖤

Erin M.
A truly local store with great people and products, a perfect match for downtown Libertyville. The staff has years of running knowledge and everything I needed when I stopped in there. We'll be back, regular customers for sure.

Bill O.
Enjoyed my experience finding the right pair of shoes. They were very patient and well educated. Also a very welcoming atmosphere! I will definitely be going back! Thank you for great service!

Jessica Y.
Highly Recommend - even for old time runners like me!

Ellen G.
Just arrived from the East Coast, which was full of running stores that have true running knowledge and experience fitting people based off of their gate. Found a lack of theses types of stores until I found 847 Running Company with Kal and Nicole. They far surpassed my expectations with their experience and knowledge of shoe design, fit and proper runners gate. They took the time to ensure I was running in the best possible shoe by fitting me in different shoe brands. Don't waste your money and buy online. Support this great local business and you will never be disappointed.

Kristi A.